People I met in Cuba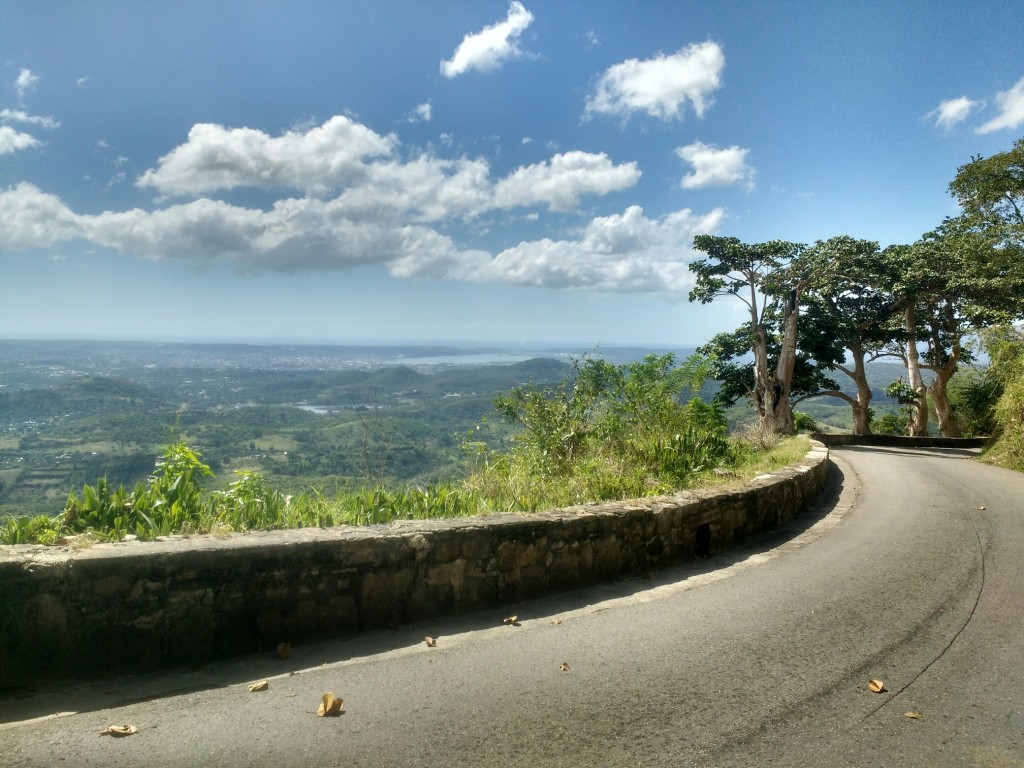 Ana Maria owns the casa in which I'm staying. She is talkative, enthusiastic, and helpful. When we entered the room I was to stay in, I put down my bags. She promptly moved them to what she felt to be a more appropriate place. Her advice on restaurants and buses and places to go has been invaluable. She appreciates what the revolution has done for Cuba, and has little time for the younger people who lust after Western lifestyles. In recent years, she tells me, she has been able to access a wider range of news sources via the internet, and nothing has convinced her that other countries are on better paths.
On my first night I met a Colombia-American named Carlos in the restaurant down the road from my casa. He suggested something from the menu and we chatted over dinner. He is an artist who now lives in Dallas, but hopes to return to Colombia soon with enough money to buy his own studio. He had been to Cuba a couple of times before and knows a few people. This trip to Cuba, he told me, was about overcoming his fears, for his last trip to Cuba had ended – before it had begun – in disaster. At the airport he was arrested for some posters of Che Guevara with Mickey Mouse ears he had printed in order, he claimed, to give to friends. To him it was a joke, but to the Cuban government it was a potential threat to the nation. They arrested him and held him for five days, much of the time in solitary confinement. His interrogation lasted 28 hours, during which they repeatedly slapped him awake when exhaustion threatened to overwhelm him. His friends had contact the US embassy, who on calling the authorities were told that Carlos did not exist. Eventually the authorities decided he had simply been naive, but deported him anyway, to teach him a lesson. On this trip Carlos had been nervous coming through customs. He had not been bothered in any way. Now he can shrug it off. "I come here because the people are great. The government – that's another thing." He tells me a story of a friend of a friend, a Cuban artist, who put up an image in the street of the two Castros as pigs – perhaps a reference to the long-banned but now permitted Animal Farm. He has now disappeared.
Carlos took me to see a torchlit procession to celebrate a Cuban sanctified as one of the heroes of Cuban independence. The procession took a long time to come. Carlos left to meet some friends. I went into a bar to drink a mojito while I waited. There I met a Dominican woman in Cuba to study a specialism in surgery. She was already a surgeon, but also, she was keen to point out, had three kids, which was a much harder thing to do. She looked less than thirty years old. She was keen to get back to the Dominican Republic. "It is too difficult to live in Cuba," she said. It is too hard to get only the basics, and the queues are too much a feature of daily life.
The procession arrived, led by Raul Castro walking at the front. Most of the marchers seemed happy to be there, perhaps ten thousand of them, all students, streaming past holding torches and flags, chanting and singing. At the back were a few reluctant marchers, their faces bored, one or two of them leaping towards cameras to perform themselves as a way of showing their lack of interest in the proceedings.
The next afternoon I stumbled across a hipster warehouse party. There was a DJ booth, seats made of pallets, house music, beards and skinny jeans. While I did not meet the host, one guest explained to me that the food and drink were free, as they had no license to make money. The host had simply paid for the party himself, and got the permission of the local police. I didn't stay long because the attendees of the party were, predictably, too cool to be interested in talking to a foreigner.
Page 1 of 6 | Next page